For 115 years, Yakima Federal Savings and Loan has been investing in our communities.
In 2020, Yakima Federal gave $465,900 in charitable contributions to our communities.
We are honored to take part in funding community building projects, helping those without shelter get into homes, fostering the arts and education and supporting our communities.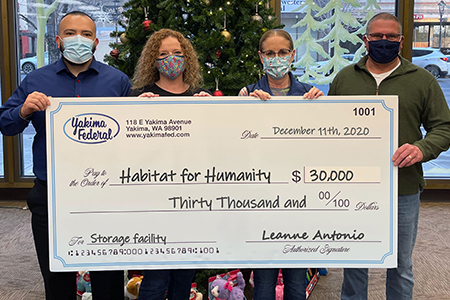 Building our communities
December 11th, 2020
Yakima Federal Savings and Loan is pleased to announce a $30,000 donation to Yakima Valley Partners Habitat for Humanity. The donation will be used to aid construction of a new storage facility which will help better manage the flow of donations.
Read more about Habitat for Humanity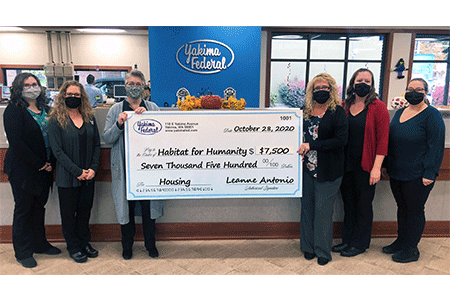 Housing for the underserved
October 2020, Yakima Federal was able to present a donation to Kittitas County Habitat for Humanity in the amount of $7,500. With the help of hundreds of volunteers, Habitat for Humanity builds simple houses with donations of money, material and time from volunteers and those selected to receive a home.
Please consider donating time or money to your local Habitat for Humanity if you are able.
Read more about Habitat for Humanity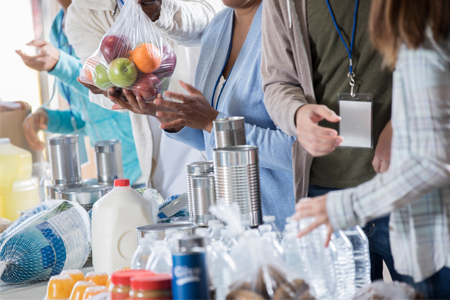 Feeding the hungry
April 6th, 2020: Yakima Federal Savings and Loan is pleased to announce donations totaling $20,000 to ten area non-profits that focus on serving the hungry and homeless in Central Washington. Among the recipients are: Camp Hope, Rod's House, Northwest Harvest Hunger Relief, Meals on Wheels, St. Vincent de Paul Food Bank, Tri-City Food Bank, 2nd Harvest Hunger Relief, The Sunnyside Food Bank, Fish Community Food Bank in Ellensburg and Jubilee Ministries Food Bank in Prosser.
Read more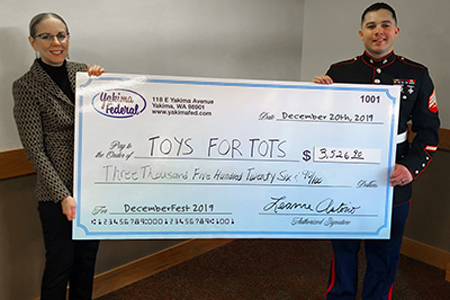 Toys for Tots - DecemberFest 2
Yakima Federal President Leanne Antonio presents a check for Toys for Tots to The Marine Corps Reserve and the Salvation Army in the amount of $3,526.90. The check represents 100% of the ticket sales to the DecemberFest holiday concert held at The Seasons Performance Hall on December 14th and cash donations from Yakima Federal customers. The donation also included hundreds of toys collected as part of the concert admission price.
Read more about Toys for Tots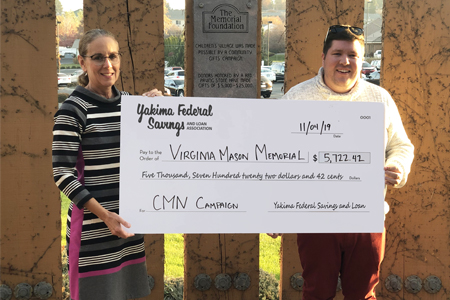 Yakima Federal Savings and Loan customers raise $5,722 for Children's Miracle Network
Yakima Federal Savings and Loan is pleased to announce a contribution of $5,722.42 to The Memorial Foundation on behalf of customers and employees of the local bank. The donation is to benefit children of Central Washington needing medical care.
Learn more about Children's Miracle Network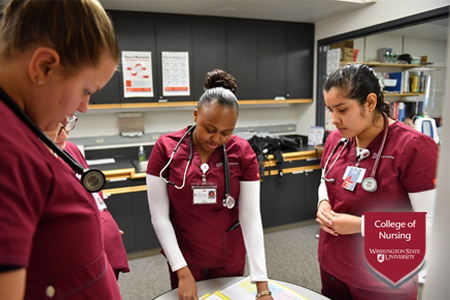 Yakima Federal Savings and Loan gives $100,000 for nursing scholarships at WSU
The scholarships will support low-to-moderate income nursing students who intend to pursue their nursing careers in Yakima and the Tri-Cities. Yakima Federal Savings and Loan is endowing two scholarship funds with $50,000 each, one intended for Yakima students and the other for students in the Tri-Cities.
Learn more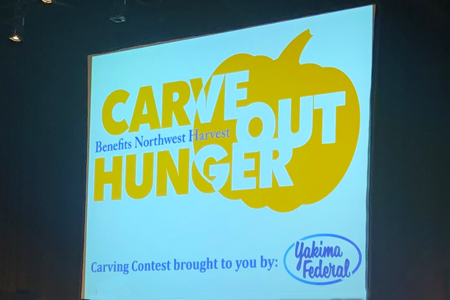 Carve Out Hunger
Each year, Northwest Harvest hosts a fundraiser featuring local media personalities who carve pumpkins. Attendees then purchase tickets to vote for the best carving. This year, the fundraiser raised enough to pay for 77,000 meals! Yakima Federal sponsored the carving contest and volunteered to match the first 1,200 votes ($2,500).
Learn more about Northwest Harvest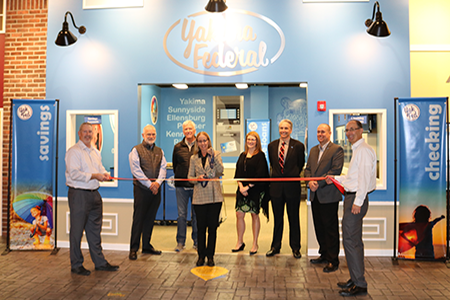 Junior Achievement - Financial Education
On Tuesday, Oct 1st, 2019, Yakima Federal Savings and Loan unveiled the new financial education center at Junior Achievement's JA World – Biztown. The remodeled storefront will serve over 10,000 school children annually and help teach financial literacy as well as business banking and entrepreneurship. The remodel is part of a multi-year agreement to help support Junior Achievement and financial literacy in Central Washington.
Learn more about Junior Achievement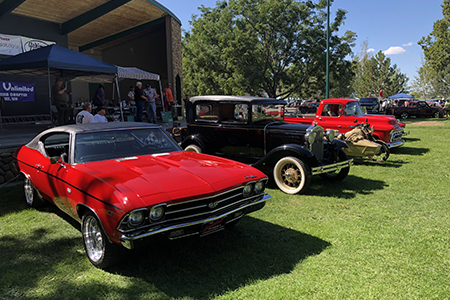 12th annual Show N' Shine for Hunger
Yakima Federal co-sponsored the 12th annual Show and Shine for Hunger car show in Kennewick on August 26th, 2019. The show has raised more than $400,000 in the past 11 years. 100% of the proceeds benefit the Tri-Cities Food Bank. According to organizers, for every $1 donated, $3 of food can be purchased.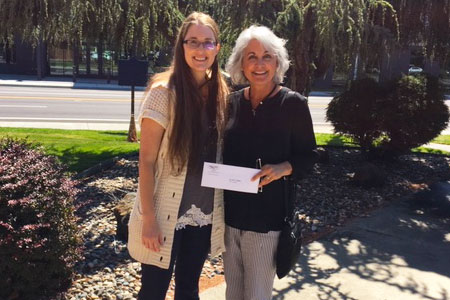 Habitat For Humanity trailer replacement
In early August, thieves stole a tool trailer containing items needed to build a block of 24 habitat homes in Pasco. Later, the trailer was found set on fire and abandoned in a ditch. Yakima Federal is happy to donate $7,500 to help replace the trailer and get Habitat back on track again. The photo features Meaghan Hafer, Manager of the Pasco Yakima Federal branch and Theresa Richardson, the Executive Director of Tri-County Partners Habitat for Humanity.
Read more about Habitat for Humanity