January 2021
Yakima Federal Savings and Loan Association held its Annual Meeting virtually on January 20, 2021.  The President, as the managing officer of the Association, provides a full report on the financial condition of the Association, its progress for the preceding year and outlines a program for the succeeding year. Here are highlights from our President's Annual Meeting report.
It will be no surprise to any of you when I say that 2020 was a year of unforeseen and unprecedented challenges.  A global pandemic took hold early in the year and by March so much had changed.  I will say that Yakima Federal entered this period in strong and stable condition, as did most every other financial institution in the nation.  The pandemic was first and foremost a health crisis.  It certainly had great impact on our economy but this time the economic crisis did not result from unsafe or unsound financial practices.
In times of economic uncertainty, Yakima Federal is often viewed as a safe place for deposits.  This held true in 2020 and customer deposits increased $133.4 million or 10%.  All of the growth was in demand deposits such as money market and checking accounts.
Yakima Federal also had a strong year of lending activity.  We originated 621 loans for a total slightly over $187 million. This includes 561 mortgage loans for over $182 million.  The majority of loans, $77.4 million or 42 percent, were for refinancing.  Purchase and construction loans make up the remaining 58 percent, evenly split at 29 percent each.  Eight out of ten of our Branch offices experienced increased lending volumes over 2019.  It was a busy year for our loan officers and Mortgage Loan Operations staff.  
All this deposit and loan activity led to growth in assets of $147.5 million or 8.2 percent and we added $14.5 million to our strong net worth.  We ended the year with a net worth to assets ratio of 24.67%, the highest among all banks headquartered in Washington State and in the top five percent of all banks nationally.
In response to the pandemic, we went to great lengths to communicate with customers with press releases, newspaper ads, office signage, website notices and our first emailed newsletter.  We took steps to protect our employees and implemented new health and safety protocols.  We have long had a "pandemic plan" as part of a required Business Continuity Plan and found this guidance helpful as we expanded on it to create a COVID-19 specific response plan.  After four months of lobby closures, we were able to open our offices to the public starting on July 20th and except for a limited number of temporary lobby closures due to staff shortages, have remained safely open.  Responding to the pandemic has truly been a team effort and I must acknowledge the work of the senior leadership team, branch and department managers and our essential front line customer service staff.
As 2021 gets underway, we anticipate our financial performance will be similar to 2020.  We are budgeting for slightly lower loan production with little change in interest rates.  Deposit rates are also expected to remain low but we forecast smaller growth in customer account balances than experienced in 2020.  Our net income is expected to be lower than in 2020 but at a level that will support our strong capital position.  We hope to safely continue to serve customers in our Branch locations and also keep up on digital channel enhancements in order to provide even more convenience to our customers. 
Yakima Federal Savings and Loan Association has been part of central Washington for over 115 years.  We have been here through thick and thin and will continue to be a rock solid financial institution serving our customers well into the future, whatever the future may hold.  As we move forward into the year 2021 we hope to see brighter days ahead for our communities and customers as well as all nations and people impacted by the 2020 pandemic.  Thank you.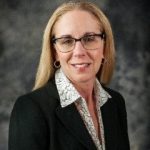 Leanne Antonio
President & CEO