Around the Clock Banking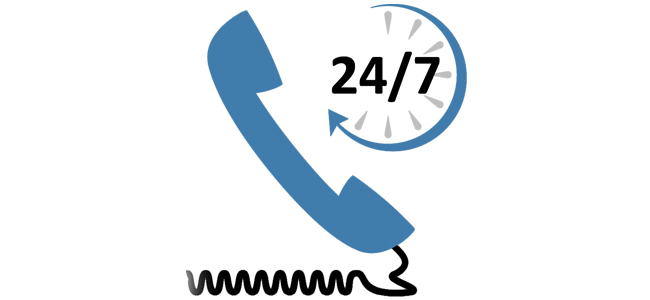 Around The Clock Banking is a telephone banking service offered free to customers of Yakima Federal Savings and Loan.  Around The Clock Banking is available toll-free from a touch tone phone in English and Spanish 24 hours a day, 7 days a week and 365 days a year.  To remind you, we have built the 24/7/365 theme into the toll-free number (877) 247-0365.
This easy to use service puts a wealth of information at your fingertips. Do you want to know your checking account balance? The most recent checks to clear your account? The last deposit made to your savings account? The principal balance of your mortgage loan? When the next payment is due on your installment loan? By simply using a touch tone phone, Around The Clock Banking can provide you with the answers to these questions and more. You can even transfer money between your savings and checking accounts anytime by using the phone.
All you need to get started is your ten digit account number and the last four digits of your social security number. The first time you call about an account you will be asked to establish a Personal Identification Number or PIN. Once established, your PIN will give you exclusive access to your account. Each account will require a PIN but you can use the same PIN for all of your accounts.
Yakima Federal Savings is sure that Around The Clock Banking makes it more convenient than ever to do business with us. So don't hesitate. Call (877) 247-0365 today!
Shortcut Menu For Around The Clock Banking
1= ACCOUNT INFORMATION
CHECKING OR MONEY MARKET
SAVINGS
CERTIFICATE OR IRA
MORTGAGE OR EQUITY LOAN
ALL OTHER LOAN OR LINE OF CREDIT
2= TRANSFER FUNDS
FROM CHECKING
FROM SAVINGS
4= CHANGE YOUR PIN
8= HELP MENU
9=END THE CALL
0=ASSISTANCE DURING BUSINESS HOURS