Product Enhancement Notice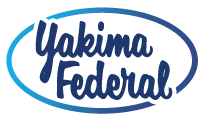 The employees, officers and directors of Yakima Federal Savings & Loan Association would like to take this opportunity to thank you for banking with us. We know you have many options to meet your financial needs and we appreciate the fact that you've chosen to bank with Yakima Federal.
The provisions of this Notice are effective January 1st, 2022. This Notice contains important information about your deposit account(s) at Yakima Federal and amends our Truth-In-Savings Disclosure (Checking and Savings Accounts). Except for the terms, fees or account features included in this Notice, all other terms and conditions of the documents noted above still apply. 
The following accounts are no longer offered and will be replaced by one of our new Yakima Federal Accounts. Changes to account terms or fees are highlighted in bold.
After you have reviewed the new account types, you may want to change the type of account you currently have with Yakima Federal. For example, if you currently have a Better Than Free Checking Account which will be updated to a Simply Better Checking, but the Simply Checking Account is a better option for you. Any Branch staff can change your account and you can even request the change by phone. Simply contact your Branch and they will assist you with updating the type of account you have, with no change to your account number.
If you have a…

…your account will be replaced with

Freedom Checking Account

Simply Checking Account

Non-Interest Bearing Account

No Minimum Balance

No Monthly Service Charge

Better Than Free Checking Account

Simply Better Checking

Basic Interest Bearing Account

$1,000.00 minimum balance to earn interest and avoid monthly service charge

$5.00 monthly service charge

Interest Tiers:

$0.00 – 999.99

$1,000.00 and up

Preferred Checking Account

Preferred Checking Account

Premium Interest Bearing Account

$5,000.00 minimum balance to earn interest and avoid monthly service charge

$5.00 monthly service fee

The monthly service charge will be waived if the customer has combined deposit and loan balances of at least $25,000.00

Interest Tiers

$0.00 – 999.99

$1,000.00 – 4,999.99

$5,000.00 and up

Passbook Savings/Transaction Account

Simply Savings

Basic Interest Bearing Savings Account

$1.00 minimum balance

No Monthly Service Charge

Quarterly or Monthly Statements

All Passbooks will be eliminated

Statements are produced Quarterly, or Monthly with activity.

No transaction limitations will apply to the account

Changes affecting all accounts…

All Passbooks are being eliminated. If you currently have a passbook for a savings, certificate, or IRA certificate account, you will receive a quarterly, or, monthly statement. Statements are produced quarterly, or, monthly with activity.

Deposited Check Returned Fee – If a check you deposit is returned as unpaid, a fee of $10.00 will be charged to the deposit account.

Payment Order Processing Fees – If Yakima Federal is served a garnishment, Levy, Order to Withhold, or, some other payment order, your account will be charged $50.00 to process the order.


Undeliverable Statement Fees – If a statement we have mailed you is returned as undeliverable, a $5.00 fee will be charged to your account for each month the statement is returned undeliverable. If the funds in your account are insufficient to pay the $5.00, the account will be charged, and the balance may become negative. This will not produce an overdraft charge